MC2 Cybersecurity Education Featured in U.S. News and World Report
Published June 26, 2014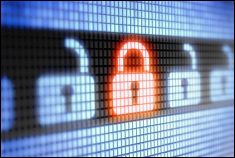 By Josh Peterson June 25, 2014
US News
The modern Internet is proving to be a hacker's playground, and cybersecurity is no longer an afterthought for the private sector or government agencies.
The expanded commercial opportunities and medical advancements offered by the much anticipated Internet of Things will also present new security challenges for future cyber warriors. And, considering recent cases in which hackers were as young as 15, it's imperative that schools and companies encourage kids to protect online data rather than exploit it.
CyberPatriot -- The National Youth Cyber Education Program, for example, was established in 2009 by the nonprofit Air Force Association as a competition to generate interest among high school students in science, technology, engineering and mathematics (STEM) education and encourage them to consider careers in cybersecurity.
"We determined that the STEM education challenge was and remains a national security issue; we simply are not drawing enough bright young students to STEM education and careers," retired U.S. Air Force Brig. Gen. Bernie Skoch, CyberPatriot commissioner, said via email.
Skoch said the organization originally determined high school age was the "sweet spot" for "the best opportunity for immediately shaping attitudes about cybersecurity and, more broadly, STEM as a career opportunity."
In 2012, however, the Air Force Association realized the importance of including middle school students in the program. In 2013, the organization conducted a "highly successful" pilot program that allowed middle school students to participate in CyberPatriot, Skoch said.
An October 2013 study commissioned by Raytheon, a major U.S. government defense contractor, corroborates the Air Force Association's findings: high school students might be too late to reach.
Raytheon's report found that 82 percent of Millennials said that "no high school teacher or guidance counselor ever mentioned to them the idea of a career in cybersecurity," and less than 25 percent of young adults were even interested in a cybersecurity career.
A CyberPatriot post-competition survey for the 2013-2014 season found that the competition served to educate participants and inspire them to think about pursuing a cybersecurity career.
Before the competition, only 10 percent of the 641 participants surveyed answered that they possessed a lot of knowledge about basic cybersecurity principles. After the competition, however, that number went up to 50 percent.