ACES Director and Student Named to President's Task Force
Published March 13, 2014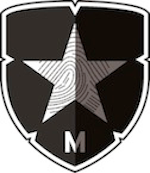 Dr. Michel Cukier, ACES Director, and Christian Johnson, ACES student and Student Board President, are members of the Task Force investigating the University of Maryland data breach of February 18, 2014. Johnson is the sole undergraduate member of the task force.
The first meeting of the President's Task Force on Cybersecurity took place last evening, Wednesday, March 12. President Loh's charge to this 18-member body includes three primary focus areas:
Conduct a scan of every database to find out where sensitive personal information might be located. Then the task force members will recommend the appropriate course of action: purge the data, or ensure its protection;
Perform penetration tests of the security defenses of our central and local information systems to identify and seal any possible technological gaps through which cyber criminals could gain access. Further, recommend policies and procedures to establish these probes on an ongoing basis;
Review the appropriate balance between centralized (University-operated) and decentralized (unit-operated) information technology systems. Consider existing policies and recommend changes or additions as necessary to accompany technical solutions.
The Task Force, whose membership is listed here, includes experts from the University of Maryland campus, including from our Maryland Cybersecurity Center. It also includes students, for their perspective is unique and essential. The Task Force will be supported by a leading cybersecurity company with a specialty in advanced hacking in order to expose potential vulnerabilities in our systems.
President Loh has asked that the Task Force perform the work urgently and thoroughly. The final report, complete with recommendations that address the three charges outlined above, will be presented to President Loh by June 12, 2014. The full report will be made public.
More Information