Katz Quoted on Clinton E-Mails and Privacy/Security of Wearable Technologies
Published March 12, 2015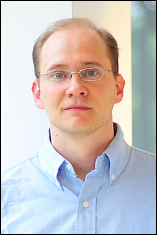 Jonathan Katz, a professor of computer science and director of the Maryland Cybersecurity Center (MC2), was quoted in two articles this week about the release of emails sent by former Secretary of State Hillary Clinton and on the privacy and security implications of wearable technologies.
In The Hill newspaper, Katz weighs in on recovering emails that were sent from Clinton's personal email account while she was working at the U.S. State Department. He noted that some of the more than 30,000 emails deleted by Clinton may still be recoverable in some form if forensic investigators can get their hands on her private server.
"A lot of times if files aren't deleted properly, they can still be recovered after the fact," Katz says.
In a Discovery News article, he discusses how users of smart watches like the new Apple Watch or other devices to track personal health data, location or state of mind could be trading convenience for security and privacy.
"There are companies that are storing personal data and running data-mining algorithms over aggregate data collected from their users," Katz points out. "In that case, users are letting the company get their data. That's already a privacy breach that they have to be comfortable with."